About Us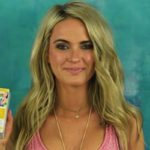 Over the last few years, there's been a huge increase in the number of detox teas available on the market. Every day, it seems like another tea company springs into existence, offering the latest and greatest detox teas on the planet.
At the same time as this industry is growing in popularity, we've noticed that there really isn't a lot of good, honest information out there about the individual detox teas that are available.
So that's why we decided to start this site!
We buy every detox tea, slimming tea and teatox we can get our hands on and then thoroughly test and review them using our unique, step-by-step criteria system.
We then rank them against each other so you know exactly which detox teas tend to work best depending on what our goal is.
Our ultimate goal is to be the world's largest and most comprehensive list of the best detox teas on the market today.
In addition to product reviews, our team of tea fanatics constantly updates this site with helpful tips, video tutorials, and breaking news.
If there's anything you wanted to know about these teas, you can probably find it on DetoxTeaGuide.com!
The Team Behind DetoxTeaGuide.com
My name is Hailey Davis, and I'm the co-founder and lead researcher here at DetoxTeaGuide.com.
In addition to myself, I also work with 4 other staff members who do nothing but try out detox teas on a regular basis.
We don't always agree, but you rest assure knowing we've thoroughly vetted and discussed each detox tea we try!
How To Get In Contact With Us
If you'd like to ask us a question, comment on one of our reviews or videos, or just say hello, you can contact us at Hailey@DetoxTeaGuide.com.
We truly hope you enjoy our site and find it useful in finding the perfect detox tea for your particular situation.
Sincerely,


DetoxTeaGuide.com